Mini 320
MiNi Premium microfiber cloth for any type of surface
Like the other products in the Mini range, Mini 320 measures 23x35 cm for use flat on the surface, naturally folds in two and offers perfect protection for your hand.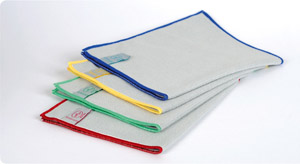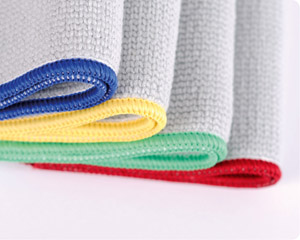 Mini 320 is only available in grey so it doesn't show the dirt and remains stable for its 500-wash life. The overcast stitching (around the edge) and label are indestructible and add a touch of colour with the choice of blue, yellow, green and red, making it possible to allocate it by work area (blue for furniture, red for bathrooms, etc.).
Mini 320 uses "Super Paul" knitting technology producing a unique, light, inimitable small loop design. Its top quality cleaning on any type of surface is a direct result of significant contact at all points and easy glide. It's a must-have in terms of microfiber loop. Enthusiasts wouldn't change it for the world.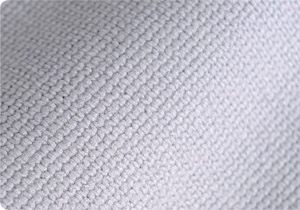 Together with Mini 260, you have two Mini Chic products, 100% microfiber (70% polyester / 30% polyamide) for both top quality general cleaning and an impeccable finish.
Packaging

Box of 10 bags of 5 MiNi 320
Construction

Warp knitting
Absorption rate (water)

7 MiNi 320 for 1/2 L of solution
Yarn size

Continuous yarn 0.22 dTex
Composition

100% microfiber (70% polyester / 30% polyamide)
Dimensional stability

-2.5% in length | 0% in width
Abrasion

The product does not cause damage to the surface if the manufacturer's recommendations are followed by the user