NT 100 Infinite
Microfiber cloth made of recycled material for any type of surface
Scarcely thicker than a sheet of paper, this microfiber cloth is tear-proof! Don't believe it? Decitex is offering champagne to anyone who manages it!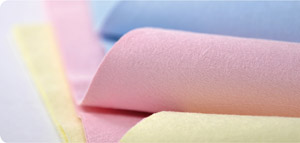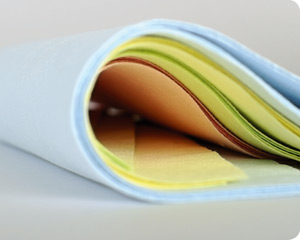 It would be too easy to sell this product by stating it can be washed 100 times, is manufactured in France, contains no chemical binder, leaves no marks, can wash mirrors, stainless steel and all the usual surfaces just as well, can be used in at-risk sectors as all other environments and is highly competitive, so we won't do that.
That's right, this is a must-have, a timeless classic for professionals who love good-quality work, which uses patented EVOLON technology. And because we are committed to reducing the carbon footprint of all our products, our microfiber cloth is made of 70% recycled material.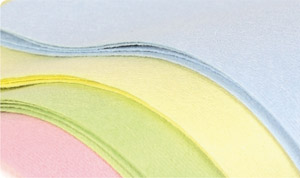 NT100 Infinite cloth is also food contact approved. That doesn't mean it's edible, but that it's safe if it comes into contact with food. So it's perfect for use in the food-processing sector, especially since its colour code makes it possible to control the risk of cross-contamination.
Packaging

Box of 30 bags of 10 NT100 Infinite
Construction

Non woven water bonding
Absorption rate (water)

9 NT100 Infinite for 1/2 L of solution
Yarn size

Continuous yarn 0.15 dTex
Composition

100% microfiber (70% polyester / 30% polyamide) - 70% recycled yarn
Dimensional stability

-3% in length | -1% in width
Abrasion

The product does not cause damage to the surface if the manufacturer's recommendations are followed by the user