Mini 350
MiNi Premium microfiber cloth for any type of surface
Like the other products in the Mini range, Mini 350 measures 23x35 cm, is used flat on the surface, naturally folds in two and offers perfect protection for your hand.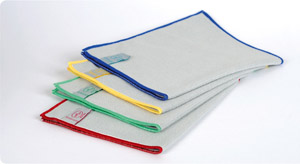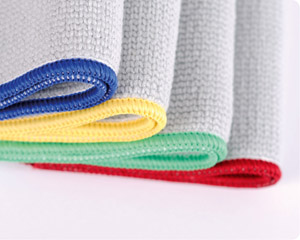 Mini 350 is 100% microfiber (70% polyester / 30% polyamide) and available only in grey. The overcast stitching (around the edge) and the label are indestructible and add a touch of colour with the choice of blue, yellow, green and red.
This heavy-duty microfiber cloth can be washed 300 times and can clean really filthysurfaces. It is also ideal for washing your car. That is why we chose grey as it shows the dirt less and is more wash-resistant.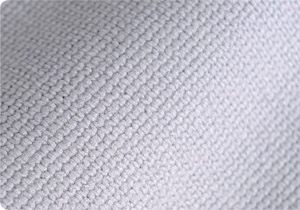 Together with Mini 200, you have two Mini Basic products for both absorption, polishing and drying and simple cleaning.
Packaging

Box of 10 bags of 5 MiNi 350
Construction

Warp knitting
Absorption rate (water)

6 MiNi 350 for 1/2 L of solution
Yarn size

Continuous yarn 0.20 dTex
Composition

100% microfiber (70% polyester / 30% polyamide)
Dimensional stability

-1.5% in length | -2.5% in width
Abrasion

The product does not cause damage to the surface if the manufacturer's recommendations are followed by the user