Ergoflex
Flexible handle to clean hard to reach places
Straight as a die or all twisted, Ergoflex is a contortionist! It tackles the most unlikely hard-to-reach places where you would never dream of putting your hands.It's really useful when covered with a sleeve, either disposable, Dispocover, or washable 300 times, Ergodust.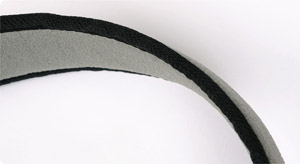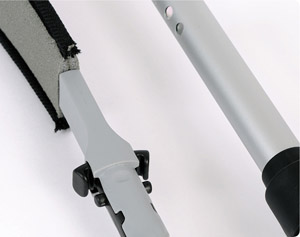 Once united, Ergoflex and its sleeve need nothing else. Not even need water as they do the job dry by electrostatic force, attracting the dust from all its hiding places.
By connecting a telescopic handle from the DECITEX range in place of the handle (Mini 77cm or standard 1.60m), you can dust in complete safety, even high up, with both feet on the floor.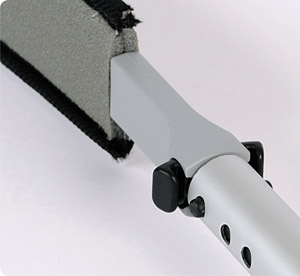 Ergoflex is an essential ergonomic tool for dusting behind radiators, on top of furniture, televisions and even doors. It can also reach the most crucial places equipped with its disposable sleeve, Dispocover, for example to clean on top of lamps in operating theatres. Another addictive innovation from the first use!
Packaging

Box of 10 Ergoflex
Composition

Plastic and aluminium
Counterpart

Three hydrophobic layers