Ultimate

Spacer
New Generation short life microfiber mop with pockets
With 80 % microfiber in direct contact with the floor and the patented Ultimate Technology inside, the Ultimate SPACER is easier to move and better to clean all kind of floors. The edges are ultrasonically welded making the Ultimate SPACER perfectly adapted for dust controlled environments such as clean room or operating theaters.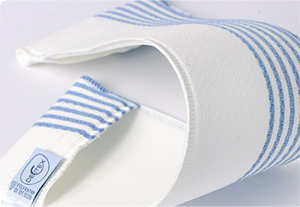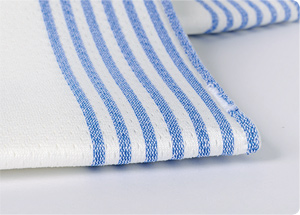 The Ultimate SPACER can absorb up to 5 times it's weight and resist chlorine thanks to its 100% polyester composition. This composition is also the reason for its recyclability.
A small 5 kg washing machine can clean 100 Ultimate SPACER in one go! The laundry costs are no longer a problem and your dream of an onsite laundry becomes a reality. Its weight — 35 g only — is one of the lightest in its category.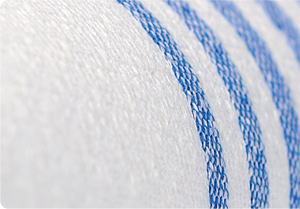 The Ultimate SPACER can fit any pocket frame on the market so no need to invest in specific tools to use it. Designed after more than 15 years of microfiber engineering and made in Europe, the Ultimate SPACER is under patent pending and competes with the lowest cost imported products on the market.
Packaging

Box of 10 bags of 10 Ultimate SPACER
Construction

3 dimensional knitting
Absorption rate (water)

4 Ultimate SPACER for 1/2 L of solution
Finish

Ultrasonic cutting + tie-off on the pockets
Composition

80% microfiber (100% polyester) / 20% polyester
Dimensional stability

-5% in length | -3% in width
Abrasion

The product does not cause damage to the surface if the manufacturer's recommendations are followed by the user