Breakframe
Universal pocket frame with ergonomic connecti on for ease-of-use
Although very much attached to Hook & loop-type fastening systems because they are lightweight and user-friendly, Decitex is entering the market of frames for pocket mops. Breakframe, which doesn't gather dirt nor require spare parts, is a wear-resistant, hygienic frame. Its magnetic locking system is intuitive and resistant, and ideal for intensive daily use.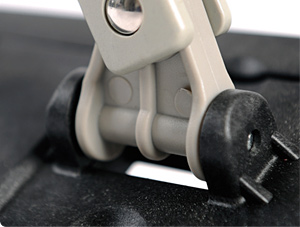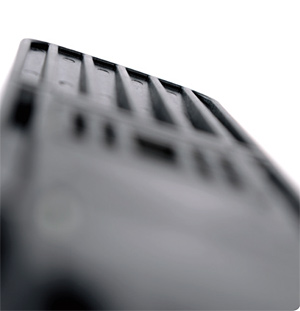 The Breakframe ergonomic connection allows for easy inserting into all handles in the range. No one will ever get their fingers pinched when positioning or removing it. The ergonomic connection rotates on 360° for optimal ease of use. When connected to the Curve, «S» cleaning is now easier than ever and musculoskeletal disorder (MSD) is avoided.
Breakframe is coming out at the same time as our latest innovation: Ultimate Spacer — the first short life pocket microfiber mop. The combination of Breakframe and Ultimate Spacer opens the gate to new international markets for Decitex with a unique, innovative proposal.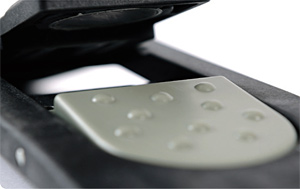 In addition to Ultimate Spacer, a majority of microfiber mops in the Decitex range adapt to Breakframe. It is now up to you to choose the ideal mop for your type of floor and position it on your new frame!
Packaging

Box of 10 Breakframe
Construction

High density polypropylene
Counterpart

Special connection for an easy insertion / Magnetic locking system