Mini Telescopic Handle
Mini universal telescopic handle
Following several requests from customers, we thought it was time to make window cleaning easier. The thought process was relatively simple: take some microfiber experts (us!), add 15 years' experience in ergonomic handles and frames and you get an optimum cleaning solution for smooth surfaces.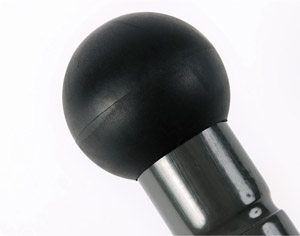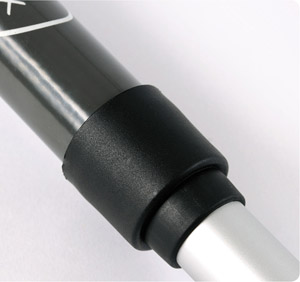 The Mini telescopic handle measures 77 cm and adjusts to the user's height to prevent musculoskeletal disorders (MSD). It's ultra-light, has an ergonomic anti-slip globe and an anti-run ring that allows you to wedge your hand to make your work even easier.
Combined with the V200 mop, it makes cleaning high surfaces (windows, mirrors, etc.) and flat low surfaces such as table tops (refectories, cafés, restaurants, etc.) a pleasure at last. But that's not all: when connected to Ergoflex (flexible handle) equipped with its microfiber sleeve, Ergodust or Dispocover, you can dust high up,with both feet on the floor, no more vertigo.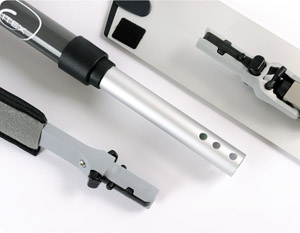 No more pain, backache or arm ache, the Mini telescopic handle is a significant advance, making everyday work easier.
Packaging

Box of 10 Mini Telescopic Handle
Construction

Plastic and aluminium
Counterpart

Ergonomic non-slip grip - Stopping disc