Watson
Universal telescopic handle
The Watson is the telescopic handle that Decitex has always dreamed of presenting. Its elegant and refined handle is inspired by the successful design of the Decitex FLUID handle. The grip points rotate freely to provide incredibly easy and instinctive mopping motion and grip. The Watson is designed to work hours ergonomically with this unique rotating handle that accompanies all your movements reducing musculoskeletal disorders (MSD).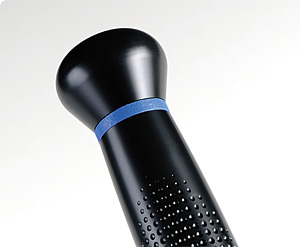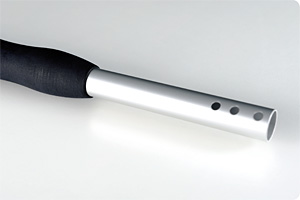 Its new durable quarter-turn locking system makes height adjustment simple and flexible for each cleaning action. Adjust the height for optimal mopping technique. Combine with the Sherlock mop frame to extend reach under furniture without bending the back. Reduce the handle height to increase pressure and deep cleaning force on the mop to aid removal of ingrained soil or marks.
Watson is as heavy as lead and it was done on purpose! Indeed, Watson directly applies the right pressure on the mop, thus lightening the work for the user. Use of force becomes unnecessary, everything is done naturally without any effort.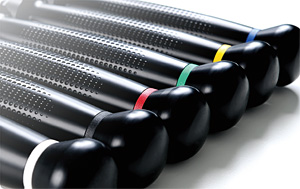 The Watson handle is available in 6 colours for colour coding compliance by assignment per zone, limiting the risks of cross contamination. The handle design is compatible with the majority of mop frames of all types (Hook & loop, Pocket or Flap style) with or without universal ball head. With ergonomic design at the forefront Sherlock and Watson can solve the case for easier and more efficient floor cleaning and change your everyday life forever.
Packaging

Box of 5 Watson
Construction

Plastic and aluminium high density
Counterpart

Rotaty handle - quarter-turn lock