Mop V200
Microfiber Mop for smooth surfaces (stainless steal, windows, mirrors)
Following several requests from customers, we thought it was time to make window cleaning easier. The thought process was relatively simple: take some microfiber experts (us!), add 15 years' experience in ergonomic handles and frames and you get an optimum cleaning solution for smooth surfaces.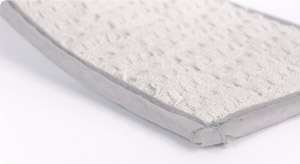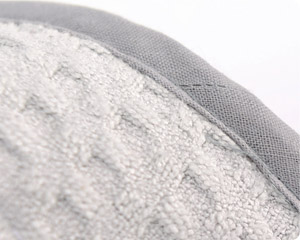 Mop V200 is grey and 100% microfiber (70% polyester / 30% polyamide). It leaves no mark, no fluff, picks up maximum dirt and glides easily. The mini telescopic handle and the 30 cm aluminium frame make it easy to use flat with maximum comfort.
Cleaning high surfaces (windows, mirrors, etc.) but also low flat surfaces such as table tops (refectories, cafés, restaurants, etc.) is finally a walk in the park. The amount of time you'll save is crazy!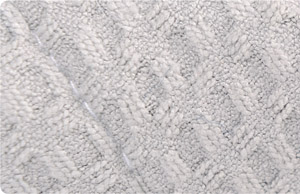 No more pain, backache and arm ache, Mop V200 + Mini telescopic handle solution is a major breakthrough, making everyday work easier.
Packaging

Box of 10 bags of 2 Mops V200
Construction

Circular knitting
Composition

100% microfiber (70% polyester / 30% polyamide)
Dimensional stability

-3.5% in length | -1% in width
Abrasion

The product does not cause damage to the surface if the manufacturer's recommendations are followed by the user