Ergodust
Microfiber sleeve for dusting hard-to-reach places
Ergodust is a sleeve that is used in combination with Ergoflex. Once assembled, these two are a right pair. They can be used in all sorts of positions (some unlikely) to hunt down dust in the most unusual hard-to-reach and otherwise impossible places.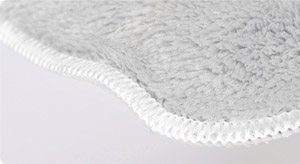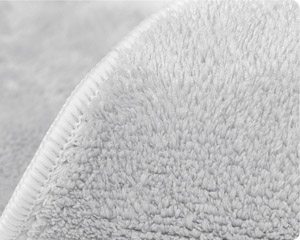 Ergodust is made of the same material as Handy with a similar feel to a soft toy.
Its classic grey won't reveal the impressive amount of dirt that Ergodust has removed from your surfaces.
Once united, Ergodust and Ergoflex, need nothing else, not even water, since they do the job dry by electrostatic force, attracting dust from all its hiding places. If this pair is sometimes too short, you can easily use the Mini telescopic handle or a 1.60 m Telescopic handle developed from them by DECITEX. So they can work at impressive heights without getting vertigo (and neither will you).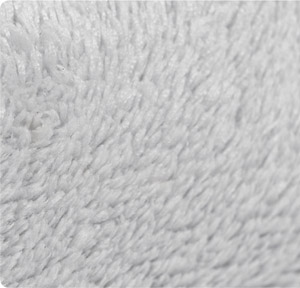 Long-lasting, Ergodust is not afraid of working up a sweat and can be easily machine washed up to 300 times.
Packaging

Box of 10 bags of 2 Ergodust
Composition

100% microfiber (80% polyester/ 20% polyamide)
Dimensional stability

-0.5% in length | -4% in width
Abrasion

The product does not cause damage to the surface if the manufacturer's recommendations are followed by the user