Curve
Ergonomical connection to ease the «S» shape movement
A terrific little item, but what does it do? How does it work? It doesn't look like anything I've ever seen. Don't panic, we'll explain! Curve is placed between a handle and a frame to create a curve. So now you know where to put it...but that still doesn't answer the question: what does it do???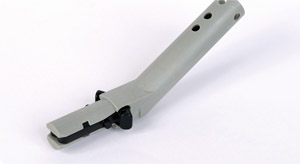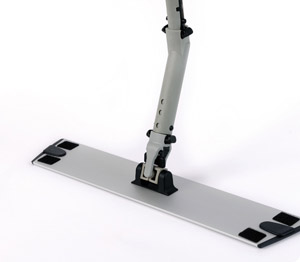 Once positioned between the handle and the frame, the curve created by Curve amplifies the movement of your wrists, easing the "S" shape movement during long floor dusting sessions. Technically speaking, it limits musculoskeletal disorders (MSD).
Moving the frame away from the handle, Curve also removes some of the force applied to the frame, making it glide more easily over the floor. This is particularly noticeable when dusting with microfiber mops, which naturally attract the dust. No force needed!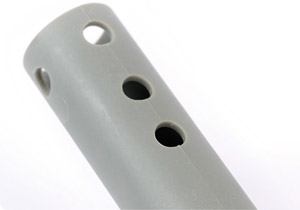 Curve adapts to your existing equipment at a good price so no heavy investment needed! Give it a go.
Packaging

Box of 10 Curves
Composition

Nylon and polyoxymethylen
Counterpart

Handles get 12 cm longer with the Curve