Dispoglove
Disposable microfiber glove
For those of you who have no plans to use a washing machine and who want to control the risk of cross-contamination, Dispoglove, a disposable 100% microfiber glove, is made for you. For those who want to use it for a bit longer, it will withstand around 5 to 10 machine washes.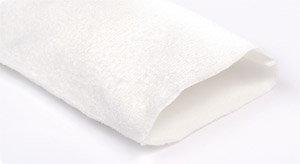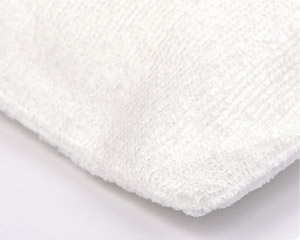 Dispoglove is simply your hand! It goes everywhere, into every nook and cranny, without letting go. Its white colour demonstrates its effectiveness as you notice how grey it goes. A perfect inspection tool for the most demanding (in luxury hotels for example).
Dispoglove can be used dry to attract all dust using electrostatic force. So dusting becomes child's play! It can also be used damp, giving it two other powers: mechanical force for dirt removal and capillary force for absorption.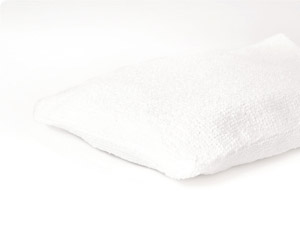 Why resist? One last thing, Dispoglove is smart, with your hand inside, it is used flat with maximum fibers in contact with the surface, unlike those cowardly cloths that spend their lives in a ball.
Packaging

Box of 10 bags of 10 Dispogloves
Construction

Warp knitting
Finish

Melting / Ultrasonic cutting
Yarn size

Continuous yarn 0.26 dTex
Composition

100% microfiber (100% polyester)
Dimensional stability

-8% in length | -8% in width
Abrasion

The product does not cause damage to the surface if the manufacturer's recommendations are followed by the user