Handy
Premium microfiber glove for any type of surface
For those of you who love soft materials, pleasant to the touch, Handy will make an ideal household companion. Like a security blanket (you know you've still got one!), you'll want it to last and keep its shape, so Decitex ensures that Handy can be washed 300 times!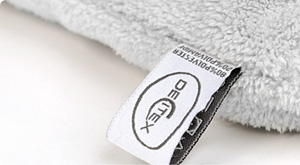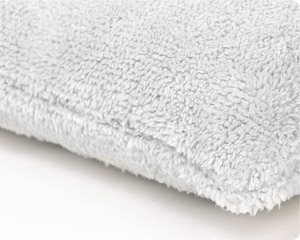 Its classic silver grey won't reveal the impressive amount of dirt that Handy has removed from your surfaces. Handy, is simply your hand! It goes everywhere, into every nook and cranny, without letting go as you couldn't bear if Handy were to get lost behind a piece of furniture.
Handy can be used dry to attract all dust using its super power: electrostatic force. So dusting becomes child's play. But Handy can beat that: damp, it is transformed into a household magician using its two other powers: mechanic force for dirt removal and capillary force for absorption. Even if it ends up wet, your surfaces will be dry and impeccable, whether standard furniture, windows, mirrors or even stainless steel.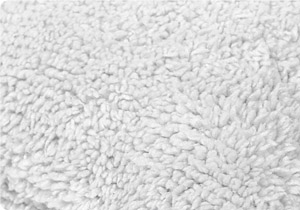 So you can treat your inner child to a Handy, Decitex has also made it affordable to all, especially you. One last thing, Handy is smart, it is used stretched out (flat), placing maximum fibers in contact with the surface, unlike those cowardly cloths that spend their lives in a ball.
Packaging

Box of 10 bags of 2 Handy
Composition

100% microfiber (80% polyester / 20% polyamide)
Dimensional stability

-0,5% in length | -2% in width
Abrasion

The product does not cause damage to the surface if the manufacturer's recommendations are followed by the user