Pockets + Flaps
43 cm
14 cm
Dx1 was designed as the European alternative to products imported from Asia. Respecting all the fundamental DECITEX techniques, it needed to compete in price terms with global competition. Dx1 is the result of 15 years' experience in the European tendering and international service provider markets.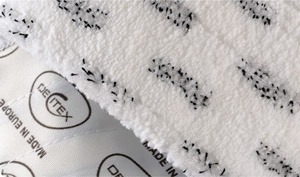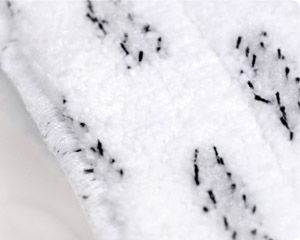 Polyester Microfiber Velour technology: a Velour structure for great durability and Polyester Microfiber for greater wettability as well as high resistance to chemical products and temperature. The Polyester Microfiber Velour technology makes Dx1 a featherweight with a cleaning capacity of more than 30 m² and lower laundry costs.
Dx1 is a direct player in sustainable development due to its capacity to release almost all the water it absorbs. Water is a natural resource worth saving! But don't worry, Dx1 loves grease, so as it releases water evenly over the floor, it holds on to the grease in its polyester microfibers so as not to spread it everywhere.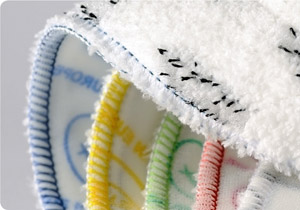 Lastly Dx1 is made to last more than 350 washes. Thanks to its range of five colours, it can be allocated by work area or facilitate logistical redistribution within your department.
Packaging

Box of 10 bags of 10 Dx1
Construction

V.M.P. Technology (Velvet Microfibre Polyester)
Absorption rate (water)

4 Dx1 for 1/2 L of solution
Composition

90 % microfiber (100 % polyester) 10 % polyamide
Dimensional stability

-5,8 % in length | -1,2 % in width
Abrasion

The product does not cause damage to the surface if the manufacturer's recommendations are followed by the user
Packaging

Box of 10 bags of 10 Dx1
Construction

V.M.P. Technology (Velvet Microfibre Polyester)
Weight when wrung

185.5 g
Absorption rate (water)

3 Dx1 for 1/2 L of solution
Composition

90 % microfiber (100 % polyester) 10 % polyamide
Dimensional stability

-5,8 % in length | -1,2 % in width
Abrasion

The product does not cause damage to the surface if the manufacturer's recommendations are followed by the user
Packaging

Box of 10 bags of 10 Dx1
Construction

V.M.P. Technology (Velvet Microfibre Polyester)
Absorption rate (water)

4 Dx1 for 1/2 L of solution
Composition

90 % microfiber (100 % polyester) 10 % polyamide
Dimensional stability

-5,8 % in length | -1,2 % in width
Abrasion

The product does not cause damage to the surface if the manufacturer's recommendations are followed by the user