T320
Premium microfiber cloth for any type of surface
If you're addicted to chemicals,T320 will cure you. No need to detox, just try it. A lot of microfiber cloths have heeded the call of low prices, forgetting their reason for existence in relation to basic cloths. T320 has not changed and is well worth it in the long run with a 500-wash resistance.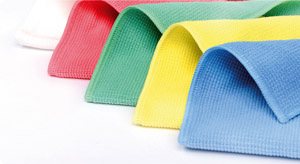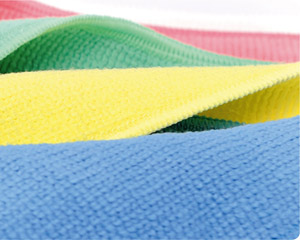 T320 uses "Superpol" knitting technology producing a unique, light, inimitable small loop design. Its top quality cleaning on any type of surface is a direct result of significant contact at all points and easy glide. It's a must-have in terms of microfiber loop. Enthusiasts wouldn't change it for the world and we wouldn't either.
The size of its microfibers (0.2 decitex) is more than 100 times finer than hair. This gives it unbelievable dirt removal capacity (mechanical force) and absorption capacity (capillary force). Two words characterise T320: versatility and performance.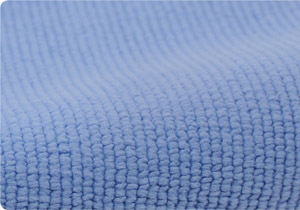 If folding in four is an insurmountable obstacle for you, don't use it in a ball, choose its little sister, Mini 320, which solves the problem by naturally folding in two for use flat on the surface. So you can enjoy all the features of T320 at a Mini price.
Packaging

Box of 20 bags of 5 T320
Construction

Warp knitting
Absorption rate (water)

5 T320 for 1/2 L of solution
Yarn size

Continuous filament 0.22 dTex
Composition

100% microfiber (70% polyester) 30% polyamide
Dimensional stability

-2.5% in length | 0% in width
Abrasion

The product does not cause damage to the surface if the manufacturer's recommendations are followed by the user