Ultimate

Dispomop®
New Generation disposable microfiber mop
Pad
42 cm
11,5 cm
Pad
50 cm
11,5 cm
Pad
63 cm
11,5 cm
Dispomop® has a proven track record as the leading disposable microfiber mop on the market since 2003. To demonstrate its efficiency, Dispomop® can achieve a 4.29 log reduction in water alone. Simply put, it can eliminate greater than 99.995 % of bacteria from the surface.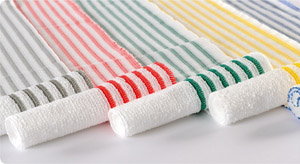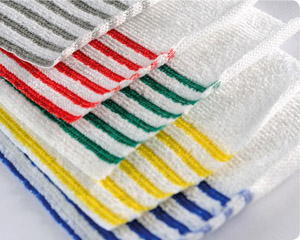 So the latest addition, Ultimate Dispomop®, has all the advantages of Dispomop® plus the patented Ultimate technology. No need to choose between performance and ergonomics: with more microfiber, the Ultimate technology boosts efficiency and makes it glide easily over the floor. The front of the mop, with alternating design, removes dirt while the 100% microfiber rear holds it in and absorbs grease.
Ultimate Dispomop® is manufactured in France, glides more easily, covers larger surfaces and adds colour.
Available in five colours with the choice of blue, yellow, green, red and grey, Ultimate Dispomop® is more advanced, pushing the limits of disposable microfiber in critical areas.
In addition to being manufactured in France, its packaging is just 15 microns and is oxo-biodegradable (something for the environment). Lastly, Ultimate Dispomop® demonstrates versatility as an ideal back-up product in emergencies (infection, if the usual mop strip breaks, etc.) and no particle release thanks to the ultrasonic cutting of its sealed edges.
Packaging

Box of 5 bags of 50 Ultimate Dispomop® / 1 Pad free in each box of 250 Ultimate Dispomop®
Absorption rate (water)

13 Ultimate Dispomop® for 1/2 L of solution
Finish

Ultrasonic cutting
Composition

80% microfiber (100% polyester) / 20% polyester
Packaging

Box of 5 bags of 50 Ultimate Dispomop® / 1 Pad free in each box of 250 Ultimate Dispomop®
Absorption rate (water)

11 Ultimate Dispomop® for 1/2 L of solution
Finish

Ultrasonic cutting
Composition

80 % microfiber (100 % polyester) / 20 % polyester
Packaging

Box of 5 bags of 50 Ultimate Dispomop® / 1 Pad free in each box of 250 Ultimate Dispomop®
Absorption rate (water)

8 Ultimate Dispomop® for 1/2 L of solution
Finish

Ultrasonic cutting
Composition

80 % microfiber (100 % polyester) / 20 % polyester