T200
Economy microfiber cloth for any type of surface
Its leitmotiv? The longer it is, the… longer it is!!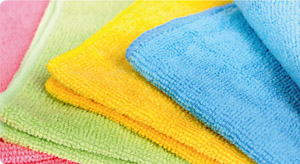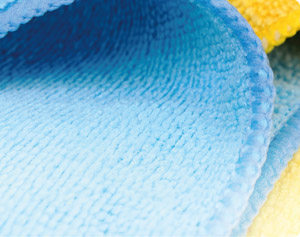 In terms of its durability and its size (40x40 cm), T200, a basic microfiber cloth, is a real off-roader. Not afraid of being lost, discarded or torn as its price allows it. This 4x4 of cleanliness is notable for its size/efficiency/price ratio.
A spring walk in pastel colours. Allocation by work area (blue for furniture, red for bathrooms, etc.) is essential for preventing cross-contamination and controlling hygiene.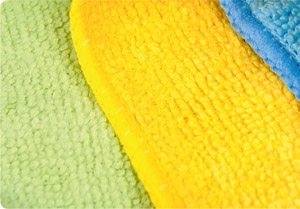 If folding in four is an insurmountable obstacle for you, don't use it in a ball, choose its little sister, Mini 200, which solves the problem by naturally folding in two for use flat on the surface. So you can enjoy all the features of T200 at a Mini price.
Packaging

Box of 25 bags of 10 T200
Construction

Warp knitting
Absorption rate (water)

6 T200 for 1/2 L of solution
Yarn size

Continuous yarn 0.22 dTex
Composition

100% microfiber (80% polyester / 20% polyamide)
Dimensional stability

-8% in length | -2.5% in width
Abrasion

The product does not cause damage to the surface if the manufacturer's recommendations are followed by the user