Dispomop® 3D
New Generation short life microfiber mop
No need for glasses to see the spotless contours of your floors, thanks to the short life Dispomop® 3D. Its 50-wash life is guaranteed under the most extreme conditions (use with bleach, high washing or drying temperature, etc.). If you're smart, you can break the sound barrier and make it last twice as long.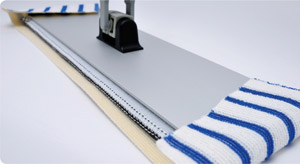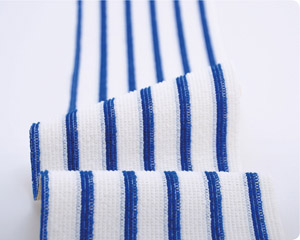 A fighter plane that removes greater than 99,99% of bacteria from your surfaces (reduction of more than 4 logs). No, you're not seeing things, it's the patented French technology that makes it possible to clean floors with water alone (tested and approved in accordance with the EN16615 standard). In situ validations have recently corroborated the first scientific results.
Lightweight (15 g) and ergonomic, Dispomop® 3D reduces water consumption,chemical use, laundry use and waste all at the same time.
A real ally for sustainable development that certain pioneers have already chosen for their establishments, such as the CHI de Toulon - La Seine-sur-Mer hospital since 2012.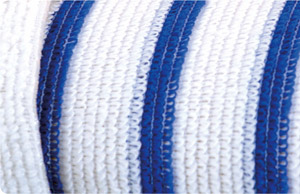 The cherry on the cockpit: it's 100% polyester making Dispomop® 3D recyclable. 3 jets (of water) from the fillable handle are sufficient to cover large surfaces. On your trolley, Dispomop® 3D is stealthy with minimal bulk: you just need a bucket generally used for cloths.
Packaging

Box of 4 bags of 25 Dispomop® 3D / 2 Pads free in each box
Absorption rate (water)

7 Dispomop® 3D for 1/2 L of solution
Finish

Ultrasonic cutting
Composition

70% microfiber (100% polyester) 30% polyester
Dimensional stability

-4% in length | 0% in width
Abrasion

The product does not cause damage to the surface if the manufacturer's recommendations are followed by the user