M600
Microfiber mop for steam cleaning and smooth floor surfaces
M600 is a bio-cleaning classic with its dual composition: 50 % microfiber (80 % polyester / 20 % polyamide) for absorption and removal of dirt and 50 % polyester to make it glide easily over the floor.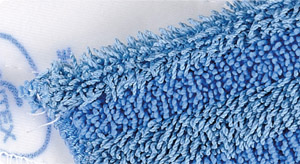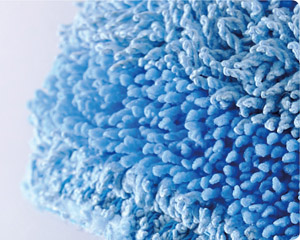 M600 is above all an absorption mop capable of leaving very little water on the surface. Its 100 % microfiber intermediate layer guarantees additional absorption for cleaning large surfaces. It's the ideal mop in combination with a steam cleaner that requires a mop capable of absorbing excess water so as not to leave wet floors.
It's also great on shiny tiles, where dry water marks are not a good look. The finish is much clearer. DECITEX uses a polyester yarn to ensure an extremely hard-wearing finish over time. Its soft Velcro, also polyester, adapts easily to all surface irregularities.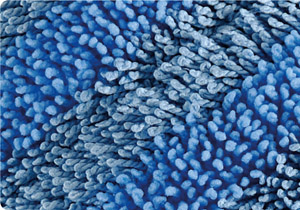 Available in four strip colours, which can be allocated by work area or facilitate logistical redistribution within your department.
Unlike most players in this market, DECITEX manufactures M600 in Europe in its own workshops. That's how we guarantee the quality of M600 year after year.
Packaging

Box of 10 bags of 10 M600
Construction

Warp knitting
Absorption rate (water)

2 M600 for 1/2 L of solution
Composition

50 % microfiber (80 % polyester/20% polyamide) / 50 % polyester
Packaging

Box of 10 bags of 10 M600
Construction

Warp knitting
Absorption rate (water)

2 M600 for 1/2 L of solution
Composition

50 % microfiber (80 % polyester/20% polyamide) / 50 % polyester
Packaging

Box of 10 bags of 10 M600
Construction

Warp knitting
Composition

50 % microfiber (80 % polyester/20% polyamide) / 50 % polyester